After almost ten years, I just discovered today that I apparently did not include this article in my blog. So, here is the long lost article that eventually became chapter 27 in my Advent Christian Systematic Theology book. – Jeff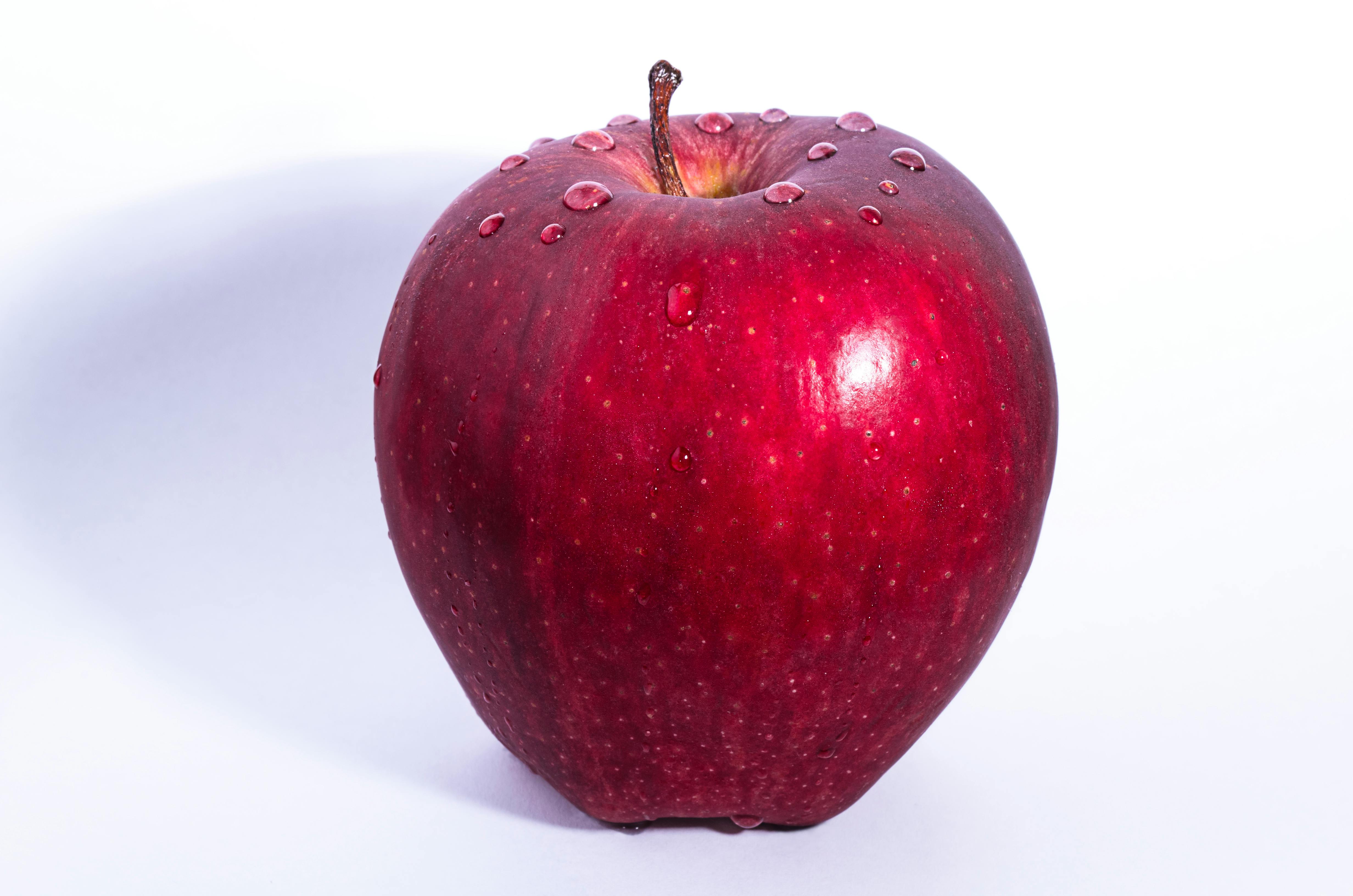 The root cause of all personal sins is original sin. This term does not refer to the first time someone willfully sins. It refers to what happened the first time the human race sinned: the fall of our ancestors in the Garden of Eden. The choice to break the original prohibition has lead to a change in human nature and destiny, which is universal in scope.
The Black Hole
The doctrine of original sin is tied to the historical event of Adam and Eve's rebellion in Eden. Since many today are convinced that the Genesis record is not factual, they are left with no space in their universe for original sin. As a result, "if there is a black hole for church doctrines, original sin is in one."1 But to jettison this doctrine is to leave unanswered questions which continue to be asked by people who want to know what is happening to humanity, and what our destiny is.
The Change
Paul tells the Romans that death is a result of that original sin. He argued that "when Adam sinned, sin entered the world."2 From that point on, there is no such thing as human innocence. All human beings have been changed. Part of that change is the inherited sinful inclination, and that leads inevitably to personal sins, for which we are accountable. But the difference made in Eden is even more fundamental than that. Since the wages of sin is death,3 and all humanity has been mortal since that fateful day, the original sin has resulted in an inherited guilt – not just a changed nature. The status of humanity changed that day.
Paul expressed the change in these terms: "so death spread to all men because all sinned."4 He did not mean that we all will eventually sin, but that on that day, in the garden, all sinned. This is clear from the fact that Paul is comparing two event in Romans 5. He compares the fall in Eden with the sacrifice of Christ at Calvary.
By the one act of rebellion, all humanity were made sinners, and thus deemed deserving of immediate condemnation. Paul explains this by comparing the sin in the Garden with Christ's sacrifice on the cross. He says "as one trespass led to condemnation for all men, so one act of righteousness leads to justification and life for all men. For as by the one man's disobedience the many were made sinners, so by the one man's obedience the many will be made righteous."5
God regards all human beings as sinners, even if they have not yet personally sinned. He sent his Son to die for us "while we were still sinners."6 But Jesus died before you and I were even born. So, even before we were born, our status before God was sinners in need of salvation. Our status was not that of innocents. To understand why this is so will take another trip to the Garden.
Eden and Original Righteousness
God created human beings sinless, and with no condemnation. He "saw everything that he had made, and behold, it was very good."7 As totally sinless creatures, our ancestors had the potential to become much more than we can imagine. But all this potential had to continue to be directed towards God's will for them. God had established one small prohibition. They were not to eat of the tree of knowing good and evil. This was the one bad apple that would spoil the barrel.
It was apparently not long before temptation resulted in that original sin. For "when the woman saw that the tree was good for food, and that it was a delight to the eyes, and that the tree was to be desired to make one wise, she took of its fruit and ate, and she also gave some to her husband who was with her, and he ate."8
Born in Sin
Ever since that event, human beings have been born with the defilement of sin.9 Humanity is not a tabula rasa – a blank slate upon which moral impressions are made only after the moment of conscious life. We come into life with the condemnation of God already upon us. That condemnation that came upon Adam was visited upon all who were in Adam at the time. He made the choice for all of us. We are born into a sinful state and a sinful world as a result of that choice.
Born Mortal
This event also explains why all human beings are born mortal. God had warned Adam that if he ate of the forbidden tree it would result in mortality and eventual death.10 This warning was to Adam, as head of the entire adamic species. Had he obeyed the commandment, it might have resulted in eventual immortality for the species. Since he disobeyed, it is not unfair for God to visit the consequences of that choice upon all of us.
The consequences of that choice are spelled out in detail. Mortality from the moment of the original transgression, and eventual death to the entire species. The cemeteries that have appeared all over the landscape of this planet are reminders of that choice, that event in history. Those graves are not there because of anyone's personal sins. The graves are there because the species has sinned in Adam.
Limits of Original Sin
Original sin explains the universal mortality and sinful state that every human is born into. The doctrine has absolutely nothing to with hell, or final punishment. When human beings are judged at the end of time, not one of them will be punished for even a moment because of Adam's transgression. This present mortality alone and the death we all face at the end of this life are payment in full for Adam's transgression.
If a child dies before she has a chance to make the choice to commit personal sin, that child will suffer only the consequences of her ancestor's sin – that is, the first death. Original sin does not put anyone into hell. Knowing how Christ is just and compassionate in his dealings with all people should answer our questions about those who die early, thus are never given a chance to know him personally.
Likewise, Jesus' death on the cross does not automatically undo the damage done by original sin. We all continue to suffer the consequences of Adam's rebellion. There is, if you will, a tombstone with your name on it, regardless of whether you have accepted Christ as your Savior or not. Christ frees us "from our sins by his blood."11 That is, Christ's death has paid the price we all owe due to our personal sins. We would otherwise have to pay for those personal sins ourselves by suffering in hell and eventually dying the second death.12
The Complexity
"The wages of sin is death" is a true principle and applies in both cases. It applies to personal sins in that hell's torments will eventually end in the second death. It applies in respect to original sin in that all humanity will face the first death. The complex nature of the sin equals death principle reminds the believer that God is just. Although some people may die as a result of mistakes, or wrong choices, that they will eventually die is not their choice. It was the choice of their ancestors in Eden.
The Choice
Yet God by his grace has provided everyone with another chance: a choice which will affect their eternal destiny. That choice is Christ. He is "the the Lamb of God, who takes away the sin of the world."13 By his death he can reverse and wipe out the consequences of personal sin on the species. God gave Adam the choice as to whether or not the species would suffer the first death. He made that choice, and original sin is the result. God gives you and me the choice as to whether we will personally suffer the second death. We cannot blame Adam if we make the wrong choice.
The Cross And Original Sin
Original sin made the death of Christ necessary because it removed the possibility of any human being gaining salvation through his own merits. Christ through his death on the cross has also set in motion a chain of events which will eventually abolish the death-penalty associated with original sin.14 This will happen in stages. First, Christ will reverse the consequences of original sin for believers at his second coming. The perishable will become imperishable.15
The consequences of original sin will be ultimately dealt with at the day of judgment when death and hades give up the dead who are in them.16 After all are whose names are not found in the Lamb's book of life are destroyed in the second death, then death and hades (the consequences of original sin) will be themselves thrown into the lake of fire to be destroyed.17 This is the ultimate solution to the problem we call original sin. Redeemed and glorified humanity will not carry that problem with us into eternity.